On the forum, Arwin asked for a screenshot. Well, these don't really do the program justice, but it does show my development environment nicely!
Here's the basic setup - a laptop with multiple ssh sessions into the PS3 for editing the source and another for running the code and the PS3 hooked up into an old PAL TV so I can see the results on screen.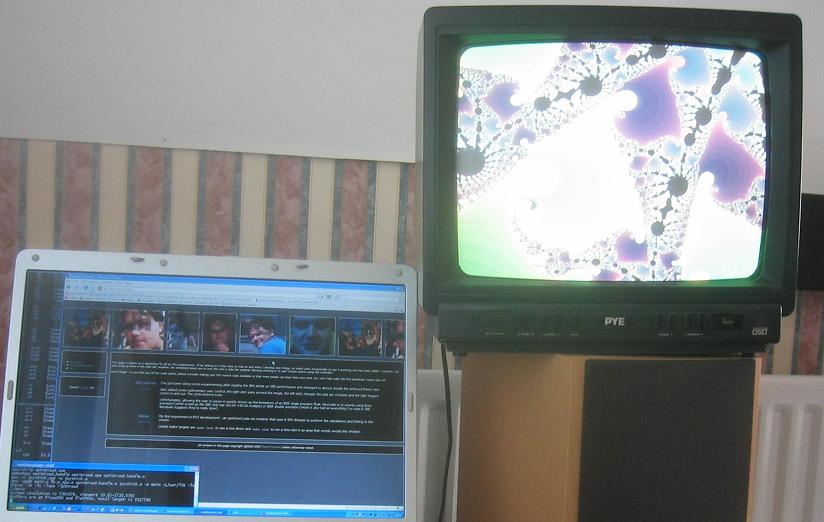 Here's a shot taken from my projector at 720p (but still not particularly crisp as I don't have a tripod!) You can click this one to enlarge.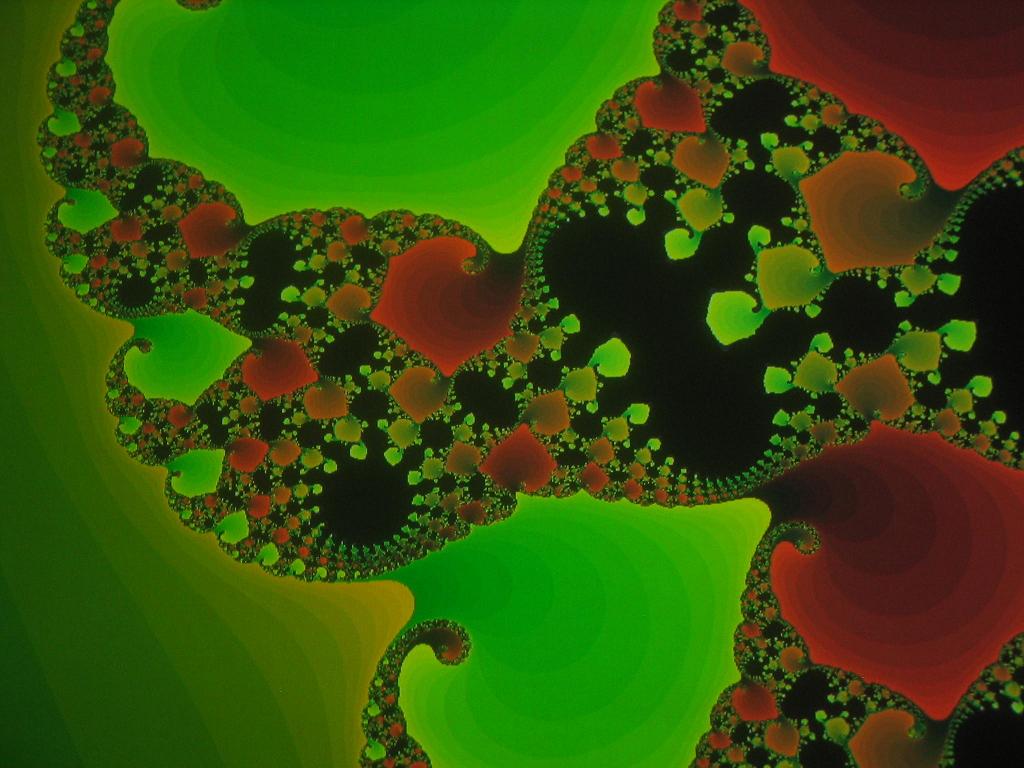 And here's the old image - a "close-up" of the blurry TV image. I don't always use the TV, but it seems a bit of a waste to fire up the projector just to test development. The TV only has an RF input, so I've hooked it up with a cheap PS2 RF adaptor although the results are somewhat fuzzy. Certainly not as good as the modulator on my Amiga achieved.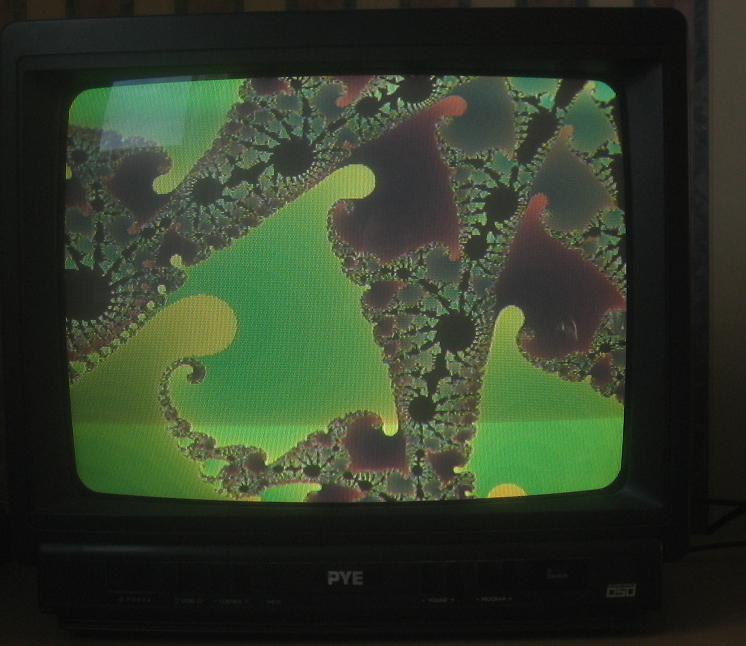 Before you ask, it really is a case of using the tiny TV (a 17 year old 12" portable) or the projector (a nice 85" image). I don't have any middle ground TVs at all.